My Greenhouse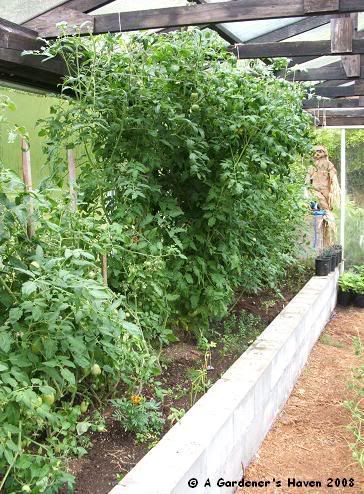 This is my wonderful greenhouse my husband built me. When he had started the building of it and told me the size I was sure it was going to be way to big. But that thought did not last for long, as I jammed it full with all my seedlings.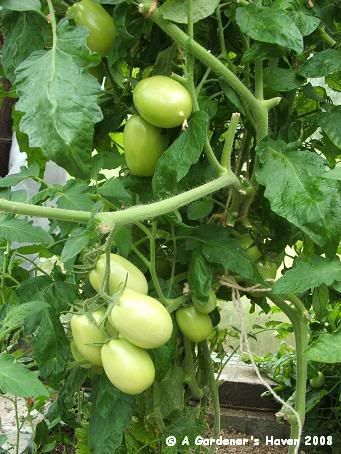 There is nothing that equals the good taste of a home grown tomato. This year because of our poor summer weather the tomato's are very late. We would be serving tomato's at our B and B in June, but unfortunately here it is the end of July and they are not ripe yet. They are loaded with vitamin A and C, potassium and calcium. I love to can them in different ways or just freeze them whole for stews and soups. If you have any problems with high blood pressure, raw tomato's contain only a slight trace of sodium while store boughten canned tomato's contain over 100 times as much. They also contain lycopene, which prevents some types of cancer, including prostate cancer. But best of all there is nothing better than a tomato fresh off the vine.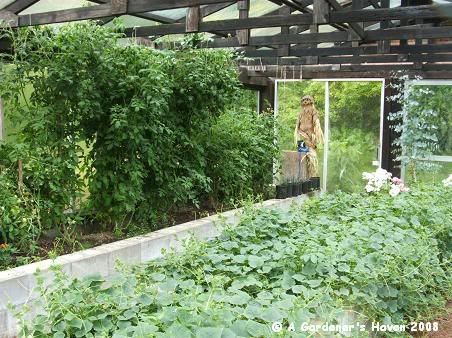 I also grow one huge raised bed of pickling cucumbers, which gives me about 100 jars of dill pickles, my husband eats them like candy.

The tiny tomato's in the picture are tumbler's, I just would not be without them they are so delicious and are shaped like a tear drop and are the first ones to come.We have lettuce coming up always in April-May which seeds it self and that also goes for the parsley.

Labels: cucumber, greenhouse, lettuce, lycopene, tomato, tomato plants, tumbler